ROOMS & RITUALS, ALBUM
-Collectively and cumulatively, these pieces move and unsettle the listener, bringing a sense of dislocation, and disorientation. It creates a space for pondering. This is art. Auralaggravation.com, GB-Voices like no others.. a vast universe of sound, which the ensemble and Karstad explores with a result that is both amazing and overwhelming.
– Founded on creativity, bravery and great vocal skills – it is a triumph of true originality. Terje Mosnes, Jazzinorge, NO
-The eerie vocals of Trondheim Voices with the live electronics of Asle Karstad come together in the haunting "Rooms & Rituals". This impeccably sound designed album sends chills up your spine. New Sounds/NPR.org, USA
-filled with mystique and mystery, borrowing aspects from hypermodern theatre and abstract opera, bringing on multilayered non-vocalisms, slow electronica pulses, modular twists and other unusual proceedings which all fall into place .. to create an album like no album you ever heard. Nitestylez.de, DE
-Gregorian Choral 2000. Björk's Sweet meets Meredith Monk's nude art, in bright moments it has the dreamy-playful of Sigur Rós, in gloomy moments the endless blackness of Deathprods' "Morals & Dogma". Dramatic, theatrical, daring. Musikkultur, Skug.at, DE
-haunting, ethereal sounds that explore the voice in its different manifestations. Even though some of the pieces seem to balance on the edge of a pure electronic music, there is never a loss of the natural intimacy that's never more effectively communicated than through the human voice. Avantmusicnews.com, USA
-Extremely good listeners discover ways to new worlds.
This is high level vocal art, and the music brings associations to both Björk og Meredith Monk. Morgenbladet, NO
-These singers have an incredible register, and they explore it to the maximum in cooperation with «the world´s best sound designer», Asle Karstad, on this album. All the way through, this is almost divine music. Jan Granlie, Salt-peanuts, NO
-The short pieces on Rooms & Rituals offer a spectrum of moods, emotions and atmospheres. All have a lasting effect on the listener mental state of mind, promising to rewire the brain's neurons to a more enlightening and peaceful configuration. Eyal Hareuveni, NO
-A hurricane of creativity.. Each piece is a kind of bubble that houses a micro-universe in which supernatural events take place. The twelve performers master perfectly their formidable instruments (voice and Maccatrols). A huge bravo for their sense of detail and their musical sensitivity. It's great art, it's innovative and it's extremely beautiful. A real rough diamond.. Chromatique.net, FR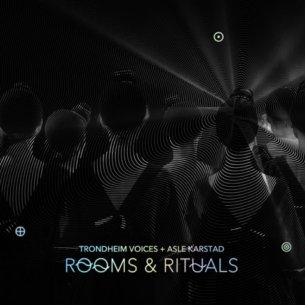 Grappa 2018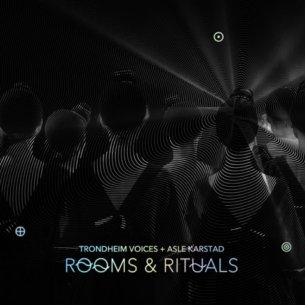 Brilliant reviews of "Rooms and Rituals " (Grappa , 2018):
Inn i det uhørte | morgenbladet.no from Morgenbladet (Norwegian)
MUSIKKULTUR (German)
A powerful meeting… "Intricate and open pop inspired by Joni Mitchell,spoken word ,"Sonic Youth – like" art-rock with an edge, and volcanic prog…." Vegard Enlid , Adressa ! (5/6)
" …. both rockers and jazz people with open senses will have plenty of reasons to enjoy
" So? What? " . " Tor Hammerø blogg.no
" You should give up any kind of resistance , because So ? What? is a powerful delight for the ear and should be obligatory for anyone who likes music. This is Genre-crushing at its most beautiful . This is a classic for those who seek the irresistible . " Tor Stemland, Musikk fra Norge
More reviews at the BOL website :
BOL&SNAH: So? Now? is out on Gigafon!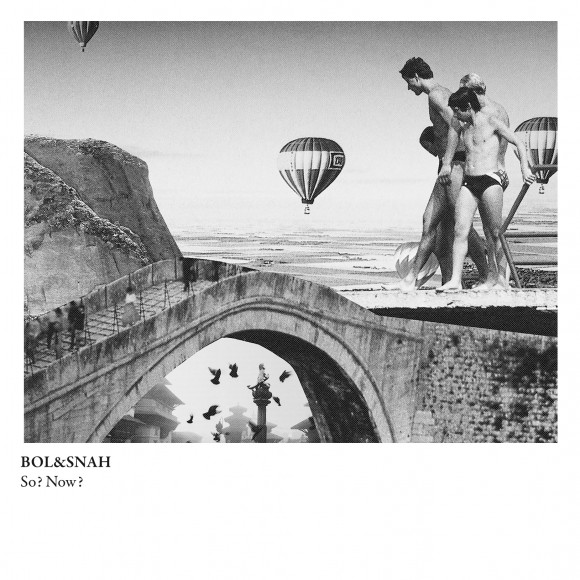 Åse/Strønen on tour :
27/10 UMEÅ jazzfestival
30/10 Sweden
31/10 Østersund
2/11 Bidrobon, Oslo
4/11 Vår Frue Kirke, Trondheim